By Rebecca Tierney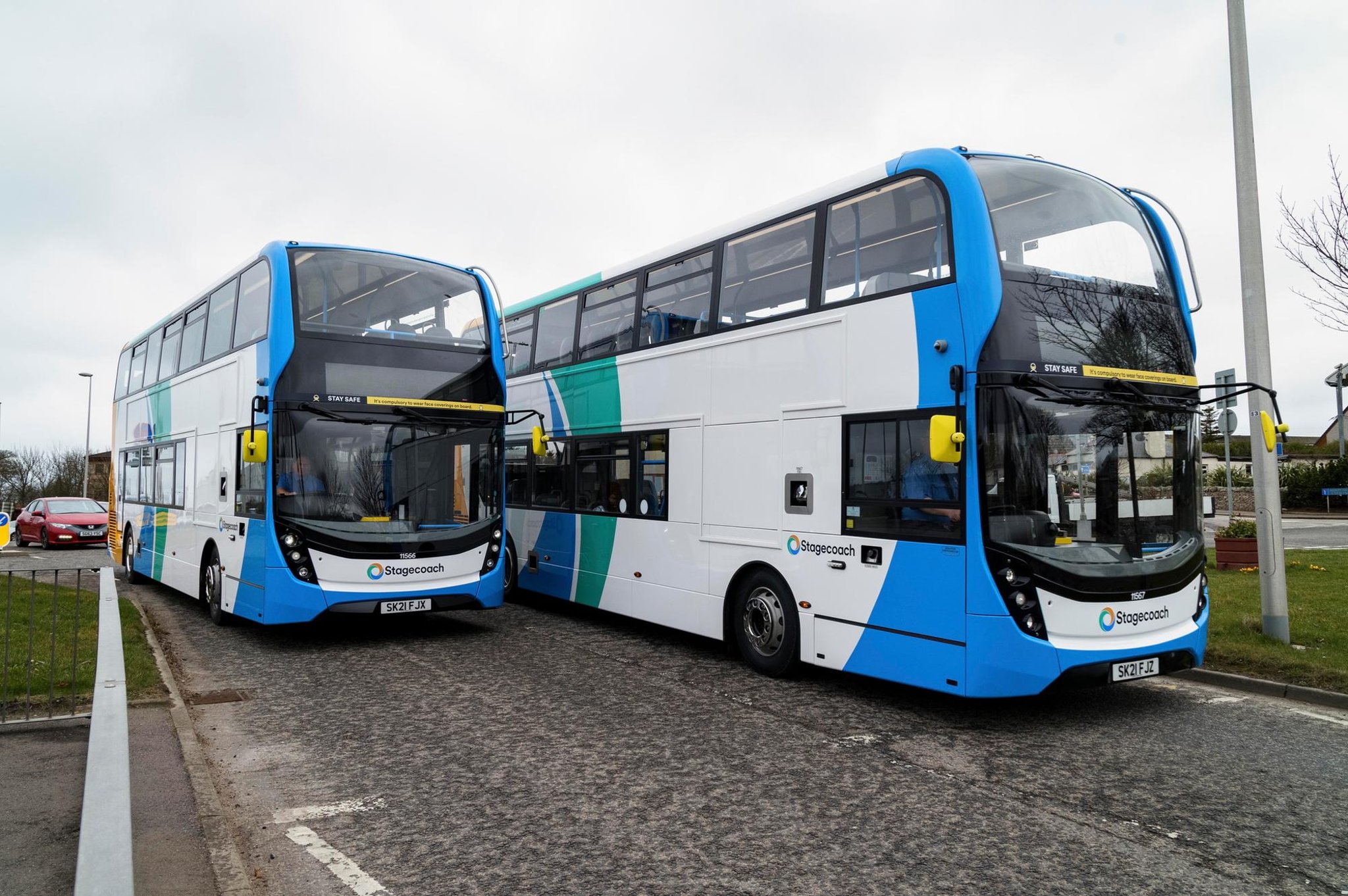 It was announced yesterday that rival bus companies National Express and Stagecoach have agreed to a merger that will result in a combined firm worth £1.9bn.
The proposed merger is due to be completed in late 2022, and is expected to create a combined workforce of 70,000.
But what will this merger mean for other bus companies that operate within Scotland?
Stephen Kerr, the yield analyst for Scottish Citylink, doesn't think it will impact them and that it will be, "business as usual for Citylink."
He does think, however, the impact of the merger will be felt in smaller communities around the country, anticipating that these areas will be "better served" than they are currently. "With the expertise of National Express, I think they will be better served to help small communities like Moffat and Lockerbie."
Kerr is a resident of Moffat and regularly uses a Stagecoach service to travel to his office in Glasgow, so thinks this merger will benefit him "on a personal level."
Ayr resident Claire Johnson is also a frequent user of the transport offered by Stagecoach: "The number 4 is just so convenient, I work round the corner from Bath Street and it takes me right there for quarter to nine every morning."
When asked about the merger meaning approximately 40,000 vehicles as opposed to Stagecoach's current 8,300, Claire shares Stephen's thoughts: "That sounds like a good thing in my mind. I always use the number 4 and recently I feel like it's been less than reliable, so more buses would hopefully mean less waiting around."
Ms Johnson, who works in Glasgow City, relies on the service between her home in Ayr and her place of work four days a week, and hopes the merger will only increase her faith in public transport.
Creating the larger workforce and fleet should increase efficiency, which is a prominent factor with most businesses in our current climate of achieving a better carbon footprint in Scotland. In September it was announced that Stagecoach had invested more than £20million into a new fleet of electric buses. Nine of these new fully electric buses were launched by Scotland's transport minister Graeme Dey in Perth on Monday, with plans for the buses to begin serving the community in January.
National Express also has efficiency goals in the long run and aims to become the UK's most sustainable coach company. The company – known as one of the largest bus companies in Europe as well as the UK with services operating in Spain, Germany and France – is proposing to be net-zero by 2035.
Whilst Stephen says Citylink has been "looking into" electric vehicles for their fleet, they have not yet finalised any deals.
"Given that the majority of our routes are long distance, the battery life in an electric bus wouldn't do for our services but we are actively looking into it every day to find a solution."
He says Citylink is investigating "other means" by which to become more eco-friendly and efficient and is striving towards a more energy conscious company.
In a survey of 25 paisley residents, more than three quarters said they thought the merger would increase efficiency and would have a "positive" impact on achieving net-zero in Scotland by 2045, with more than half of those surveyed regular users of public transport.